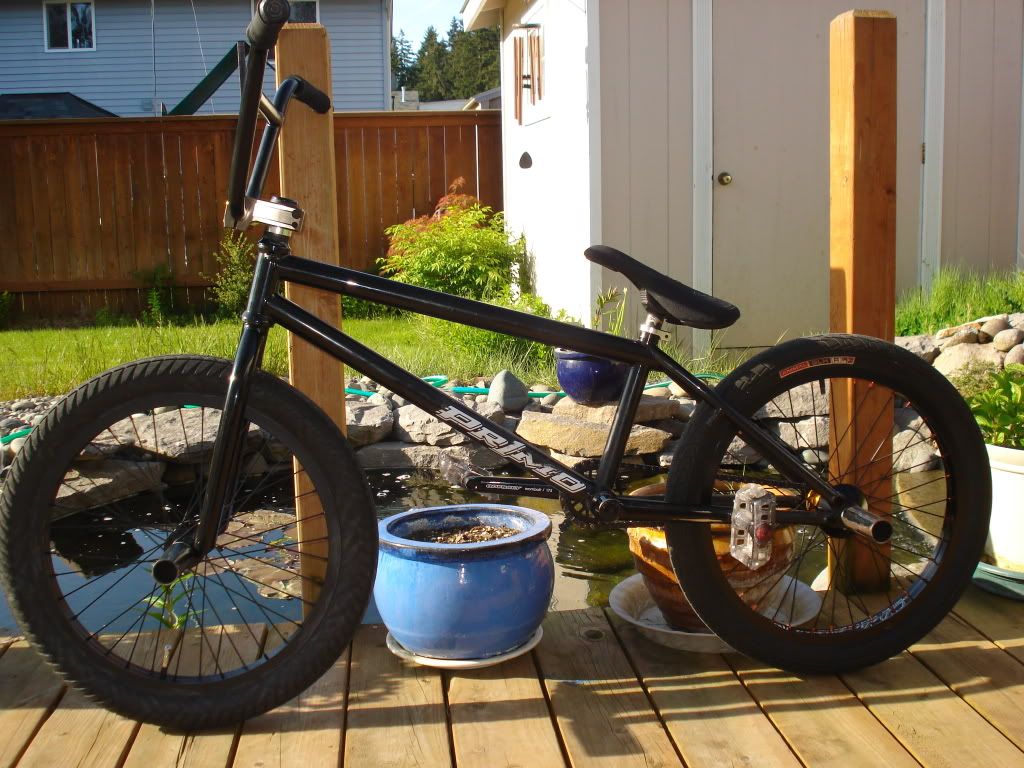 Click on image for HD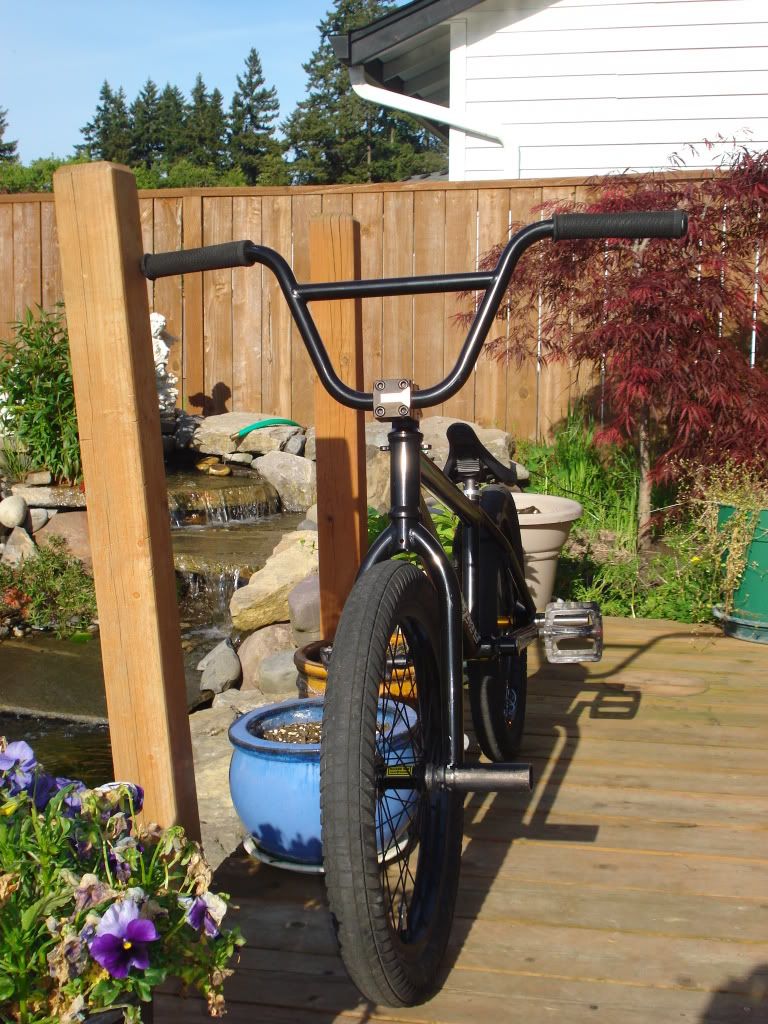 Click on image for HD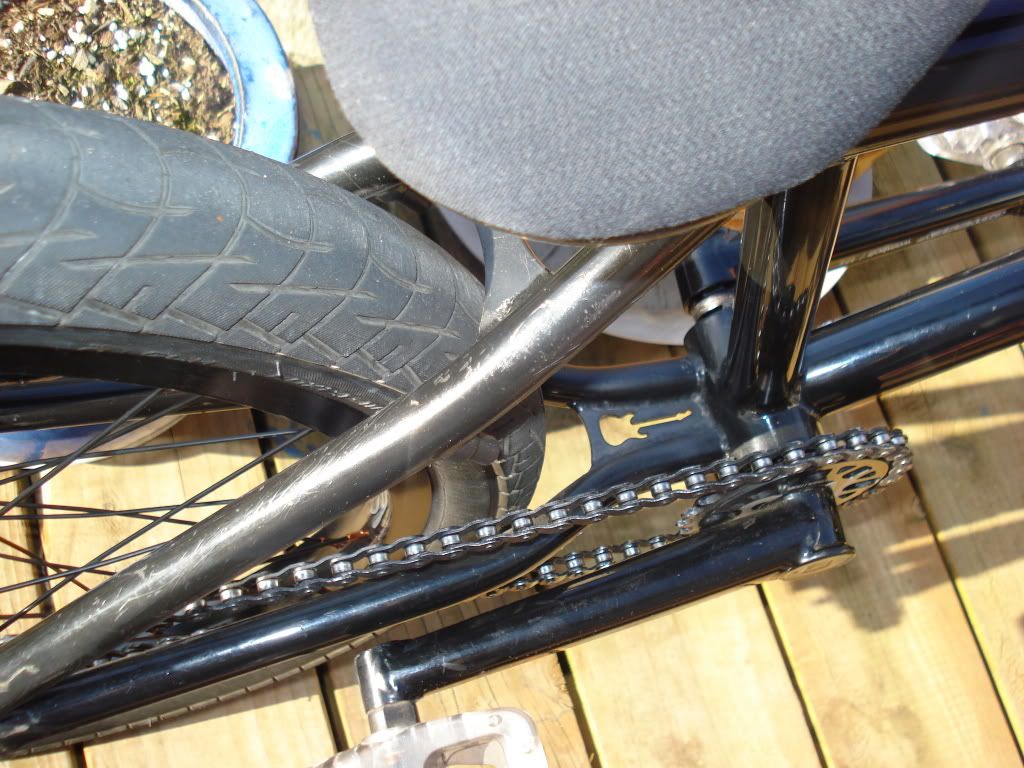 Click on image for HD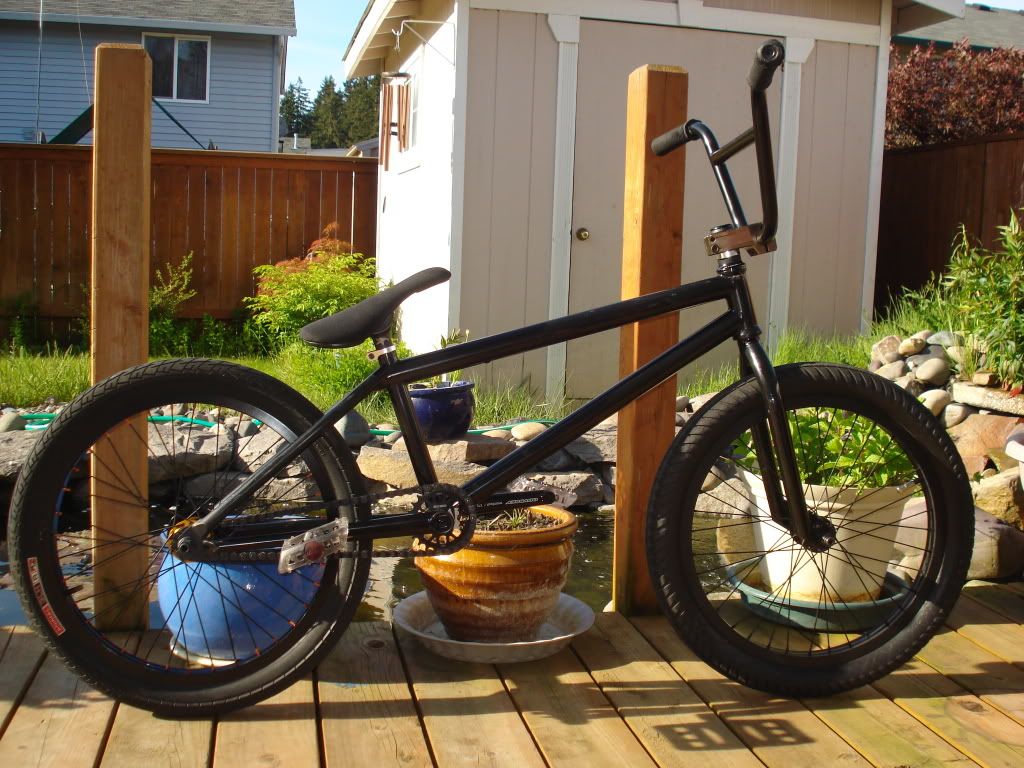 Click on image for HD
Frame: Sputnic Stratocaster 20.9
Fork: MacNeil Blazers
Bars: Season Bigberg Bars. 8.25 rise, 28" wide
Stem: Fly Bikes Potencia
Grips: Kink
Barends: Fly Bikes
Headset: FSA
Seat: Federal
Seat post: Animal
Seat clamp:Federal
Cranks: Odyssey "Wambolt"
Sprocket: Demolition 23T
Chain: Shadow Conspiracy (Chrome, now black)
Brakes: My Fallen Shoes....HA!
Pegs: Shadow Conspiracy, the little ones, I rock only two now
Front Tire: Fly Bikes Ruben (backwards)
Front Wheel: Odyssey Hazard and Hazard hub 36 spokes
Rear Tire: Animal GLH-R
Rear Wheel: Delinquent rim 36 spokes and We the people 8T cassette hub
Hub Guard: FBM (the best)
Pedals: Odyssey PC Plastic (clear)
Modifications/Other/Extras:
Primo sticker and no Primo parts!!
A laser cut stratocaster guitar..... and orange NIPPLES on my back wheel and nothing is cut except the brake line weld.